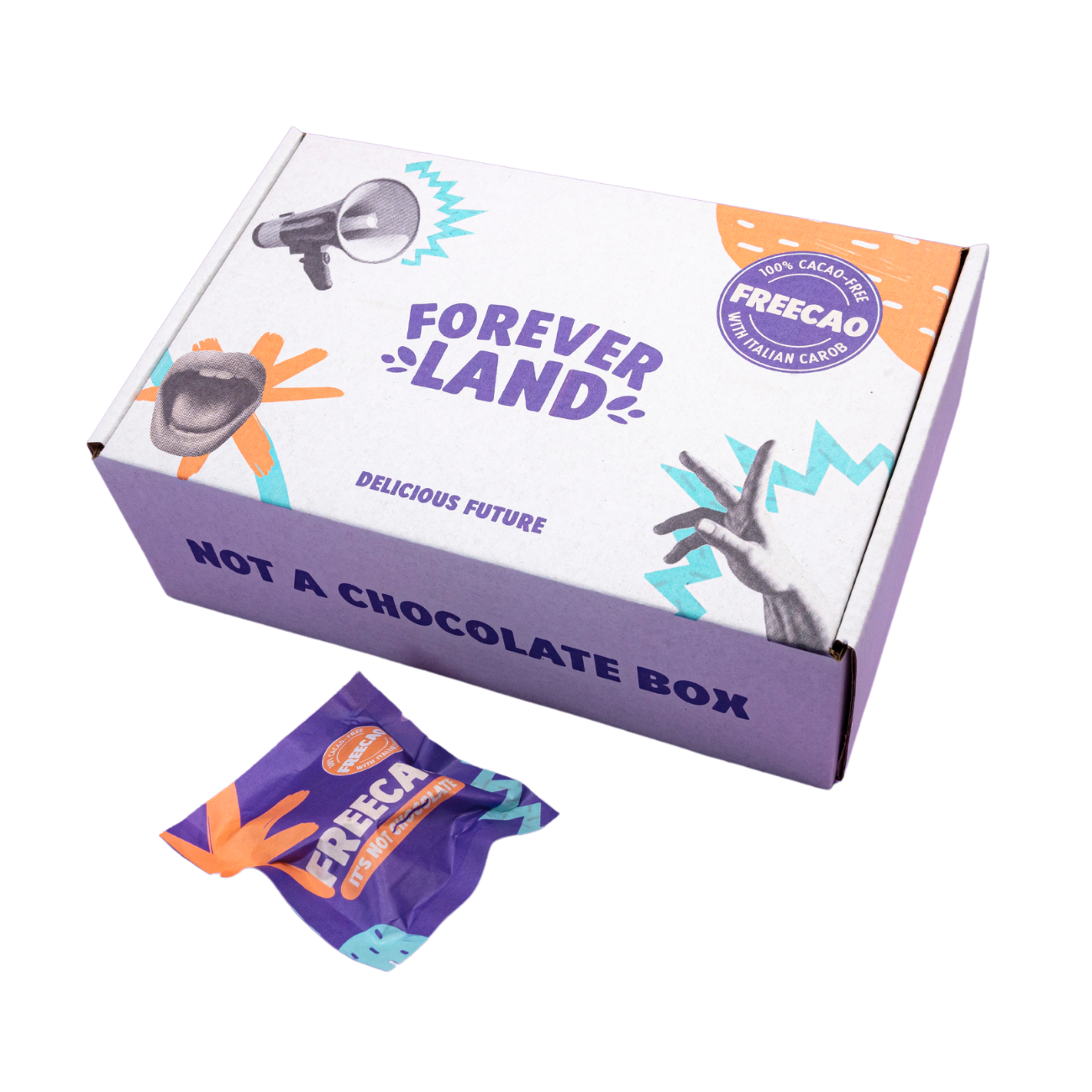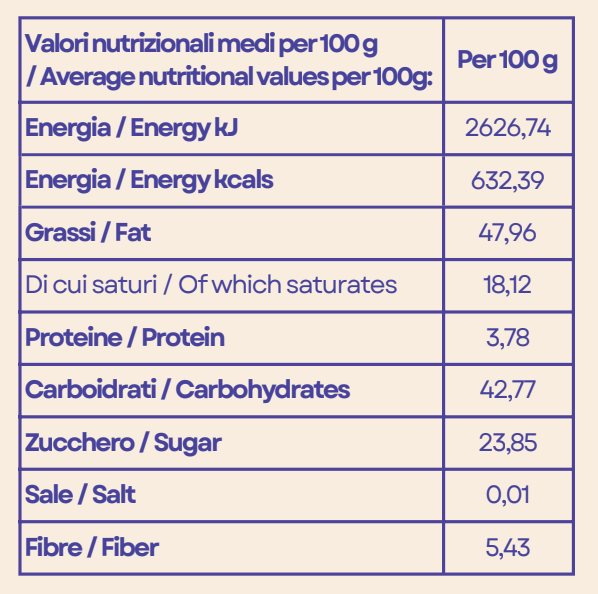 ---
Introducing Freecao's Bon Bon! 🍫
Made with Freecao, cocoa-free chocolate, made with Italian carob, this vegan sweet is delicious, sustainable and will satisfy your sweet craving.
Freecao - bonbon, hazelnut cream-filled pralines produced by Bodrato, a company synonymous with quality.
Get your hands on this treat, delicious for people and planet! 

INGREDIENTS: Vegetable fats, hazelnuts Piemonte I.G.P. (18%), organic carob, sugar, oat extract, rice flour, emulsifier: Sunflower lecithin, natural flavor.
Contains Hazelnuts.
*This product may contain traces of gluten, soy, milk, peanuts, and tree nuts.
Keep away from heat sources, light, and avoid humid environments.
P.S. They will be delivered starting December 6! 📬
---
Freecao Panettone is Foreverland's special surprise for this holiday season! 🎁
This is an artisanal panettone, with Freecao drops and candied orange, naturally leavened and made in collaboration with Parco la Serra an Apulian pastry, represents a fusion of tradition, innovation and the Apulian territory.
Ingredients: type "00" soft wheat flour, butter, pasteurized egg yolk, Freecao drops 17% (karitè oil, organic carob (20%), sugar, oat extract, rice flour, emulsifyer: sunflower lecithin, natural flavor), candied oranges 8% (glucose-fructose syrup and sugar), granulated sugar, water, sourdough (gluten), honey, orange paste (sugar and oranges), salt, lemon zest, Bourbon vanilla, malted barley and corn extract (barley malt and corn).

Contains gluten, lactose and eggs and may contain traces of nuts, peanuts and soy.
P.S. They will be delivered starting December 8! 📬